First of Life
This innate Being
Uniquely woven
This choosing
This name and shape
Different from all other
Each purposeful seed
Of the tree of life
Planted in the earth
For divine pleasure
This opportunity
Of inborn greatness
To reveal the
One that you are
Manifesting the Light of Love
Through the prism of incarnation
Shining in the
Earth.
-Miriam Platt
---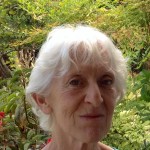 Miriam Platt is both an Attunement Practitioner and Reiki Master and teacher. She has a deep love of both disciplines and the practical spirituality that is inherent in offering them. She lives and works at Gate House Spiritual Centre in Cape Town, South Africa.
---