This Week's Quotation:
Now I am not saying there are no limits from the standpoint of the true expression of being here on earth. Obviously, there are certain limits; there is a certain scope of expression that is rightly possible. But all things within the range of that scope are possible. Those who are limited to the crutch state do not know what the range of that scope is at all; they have no idea; it hasn't entered into their consciousness. "Eye hath not seen, nor ear heard, neither have entered into the heart of man, the things which God hath prepared for them that love him" (Cor 2:9); in other words, the things which are coming down from God out of heaven through the individual into the earth. If eye has not seen it and ear has not heard it, and it has not entered into the heart, then that is impossible, isn't it? Right? That is what it is saying here, that insofar as consciousness in the crutch state is concerned, it is impossible. "With men this is impossible," our Master said, "but with God all things are possible." (Mat 19:26) Therefore, let us align ourselves with God and not with the ideas of men, not with the crutch consciousness of human beings; for the crutch consciousness, when we have it, immediately says No to virtually anything, even within the range of what is possible to the crutch consciousness, let alone to the divine consciousness.

~ Martin Cecil
The Impossible is Possible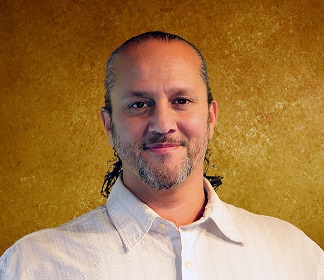 With Love, all things are possible. With God, all things are possible. What is the true meaning of these words?
Do these phrases enliven the heart like a breath of fresh air? Or do they bounce off the mind like a pallid cliché?
What is the difference in the heart and mind between those two perceptions? Doesn't that response or reaction represent a habit of perception? And isn't it true that our patterns of perception have a sneaky way of becoming their own self-fulfilling prophecy?
Without too much effort, it is possible to notice in each moment whether a perception is hampered by a self-defeating limitation or uplifted by the luminous joy of possibility. What if we can push beyond the confines we have accepted and uncover the vast potential within us? How can we break free from this restricted mindset and open ourselves to the extraordinary possibilities surrounding us?
The verse from Corinthians alludes to the unfathomable treasures prepared by Divine Source for those who love. What does it mean for these treasures to remain unseen, unheard, and unimagined? Could our limited perception hinder us from experiencing the miraculous and divine manifestations that await?
As Servers in the art of Attunement, we strive to open the heart in each moment to an invisible realm brimming with boundless possibilities manifesting from vibrational frequency into perceivable form. In the miraculous and fertile opportunity of each moment, let us embrace a mindset of curiosity and explore divine consciousness by questioning our limitations, aligning with love, and opening to infinite possibilities beyond ordinary perception.
What Is Attunement?
Attunement is a consciousness practice and an energy medicine practice that leads to personal spiritual regeneration.
Please follow and like us: