This Week's Quotation:
Without love there is nothing. The world of man has lost an awareness, an understanding, a relationship to God's love. Without restoration to an awareness and a relationship with that love the world certainly perishes. We see conflicts on every hand–human beings pitted against human beings, their ideas, beliefs, opinions, as well as physically speaking. All this is simply an evidence of the absence of love. In love there is no conflict; there is no competition, in the sense in which human beings know it in the world. In love is harmony, peace, creative achievement. If we behold on every hand turmoil and conflict, we behold on every hand the evidence of man's separation from God's love.

~ Martin Cecil
Restoring Gods Love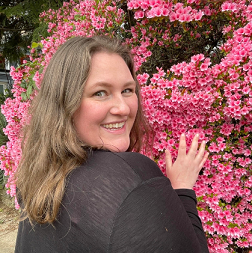 Indeed, love is the very essence of God and the foundation of all creation. Without it, there can be no true harmony, no lasting peace, and no creative achievement.
We see the evidence of man's separation from God's love around us. We see conflicts, both large and small, that arise from a lack of understanding, a lack of compassion, and a lack of love. We see people pitted against each other, clinging to their own ideas, beliefs, and opinions, unable to see the common thread that unites us all.
But we also see hope. We see individuals and groups who are awakening to the power of love and who are choosing to act from a place of compassion and understanding. We see the seeds of love being sown, and we know that they will bear fruit in due time.
It is up to each of us to do our part in restoring awareness and a relationship with God's love. We can do this by cultivating a deep sense of love and compassion within ourselves, by extending kindness and understanding to those around us, and by aligning ourselves with the highest good for all.
As we do so, we will begin to see the world in a new light. We will see the beauty and the goodness that has always been there but that we may have overlooked in our preoccupation with conflict and turmoil. We will see the love that permeates all things, and we will know that we are never truly separate from it.
Beloved ones, let us remember that love is the way, the truth, and the life. It is the essence of our being and the source of all that is. Let us embrace it fully, and allow it to guide us on our journey home to the heart of God.
What Is Attunement?
Attunement is a consciousness practice and an energy medicine practice that leads to personal spiritual regeneration.
Please follow and like us: